The SaltFacial is a powerful 3-step treatment that uses all-natural sea salt to gently resurface the skin, aesthetic ultrasound, and LED light therapy to effectively reduce the appearance of common concerns such as fine lines and wrinkles, enlarged pores, sun damage, and uneven texture. It can also be used for corrective purposes to effectively treat acne, unwanted pigment, scars, and stretch marks.
How does The SaltFacial work?
The SaltFacial is a 3-step treatment. The first step uses all-natural sea salt and positive-pressure to safely and effectively exfoliate and rehydrate the top layers of the skin. This step can be customized to fit each patient's specific needs from a light exfoliation to a deeper resurfacing similar to a laser treatment.
The second step uses ultrasound energy to increase circulation in the superficial layers of the skin and to significantly increase the penetration of topical products.
The last step of The SaltFacial 3-step treatment uses high-powered LED phototherapy to reduce inflammation and redness, promote rapid healing, and stimulate the production of collagen.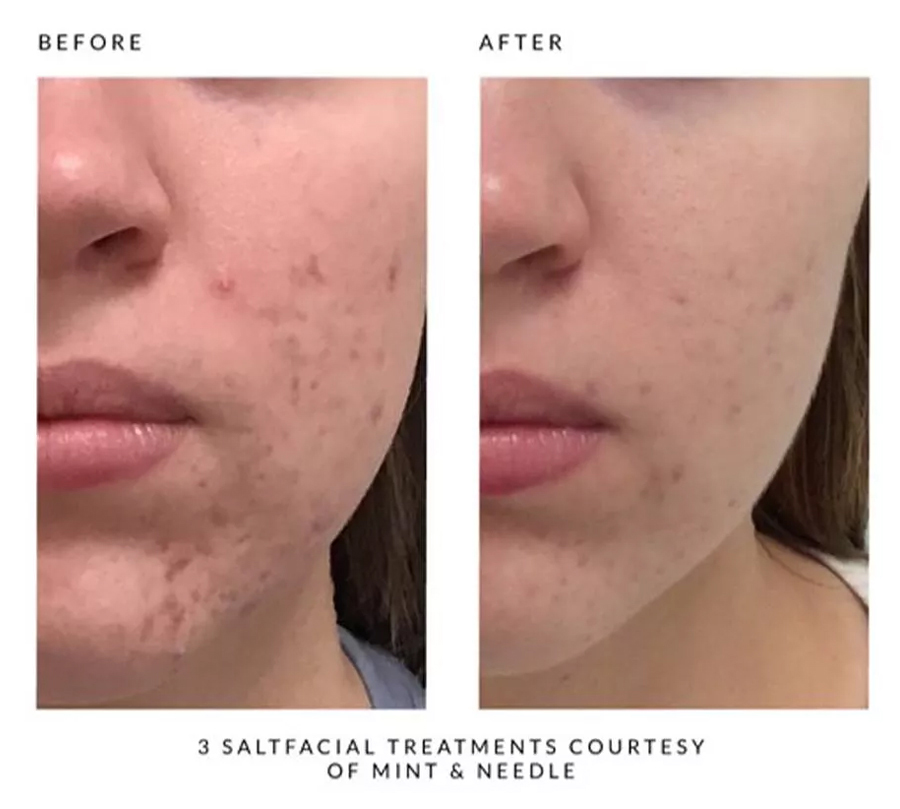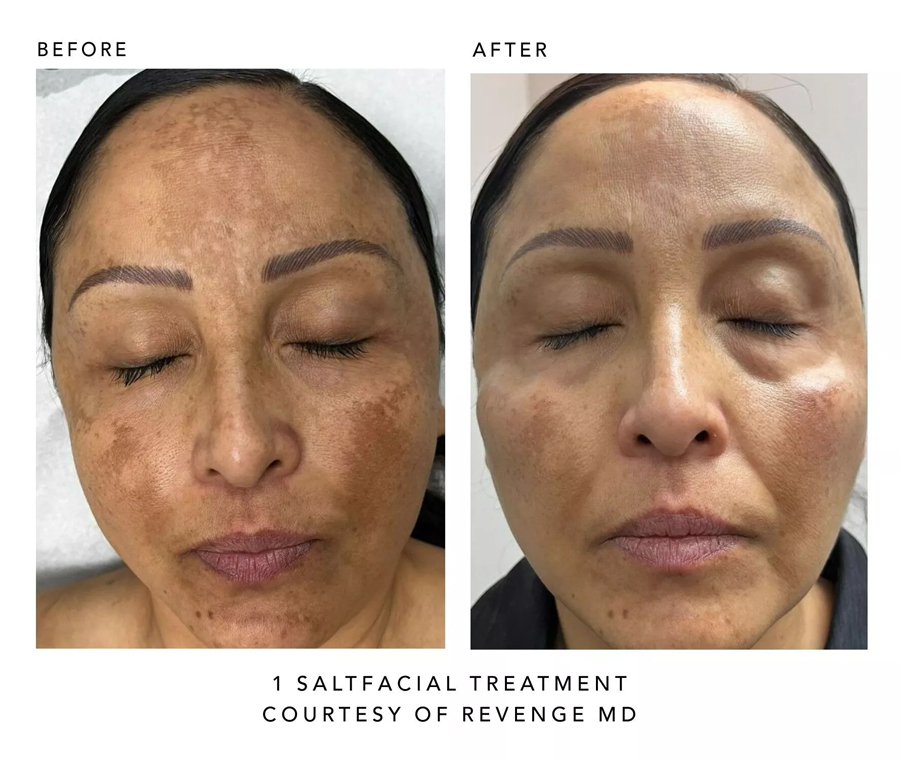 acne
acne scares
redness
age spots
sun damage
uneven pigment
Uneven texture
enlarged pores
fine lines and wrinkles
stretch marks
The SaltFacial treatment is painless with minimal to no downtime. Many of our patients have described the treatment as feeling like a deep exfoliation, followed by a soothing facial massage, and finishing with a relaxing nap on the beach!
Most patients see visible results immediately. Our clinicians work with each patient to create a customized treatment plan that best fits their needs. While most patients see immediate results with 1 treatment – a series of treatments may be recommended for maintenance and/or corrective purposes (acne, scar revision, stretch marks, etc.).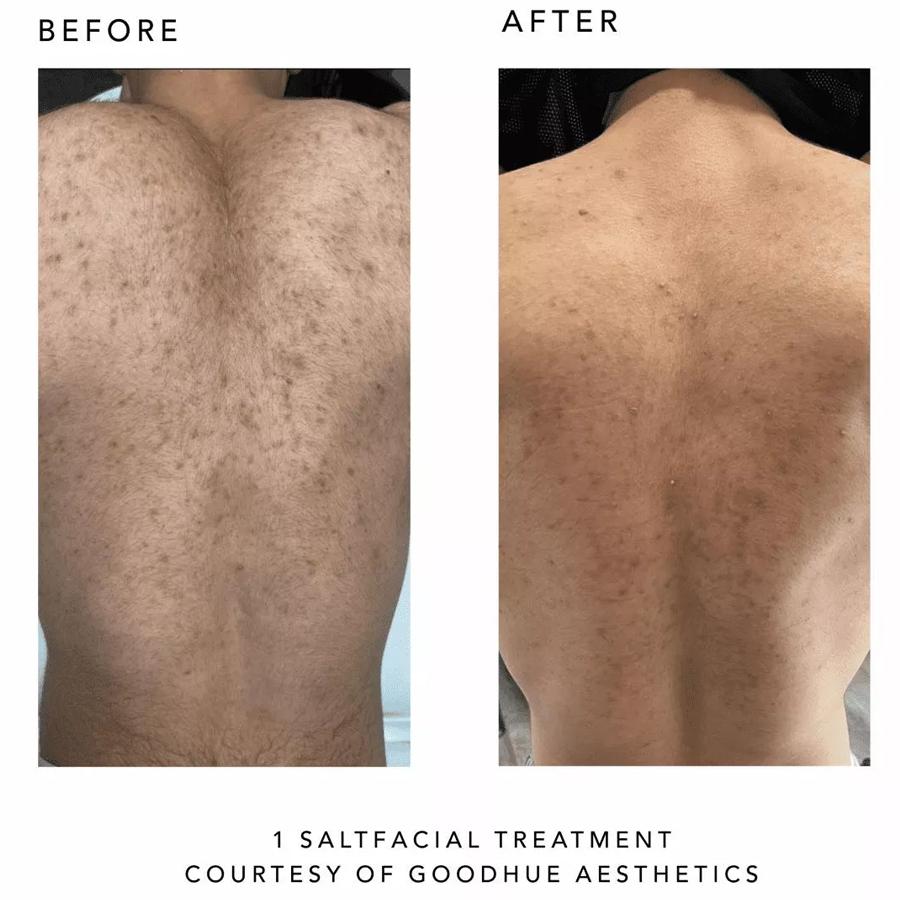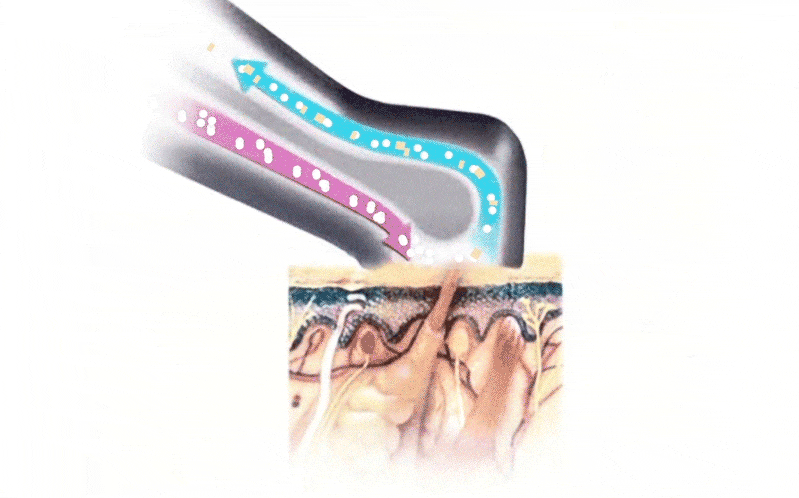 1 RESTORE:
Sea Salt Resurfacing
Restore and refine the beauty of every patient's skin using one of nature's oldest and most trusted elements – pure, organic Sea Salt.
Positive-pressure technology and a patented headpiece deliver sea salt for fresh, glowing skin. Customizable to be a light exfoliation or strong non-thermal skin resurfacing.
Naturally cleans and sanitizes
Hydrates and draws moisture in at a cellular level.
Uses positive pressure (Better for sensitive skin)
Maintains healthy pH
Detoxifies tissue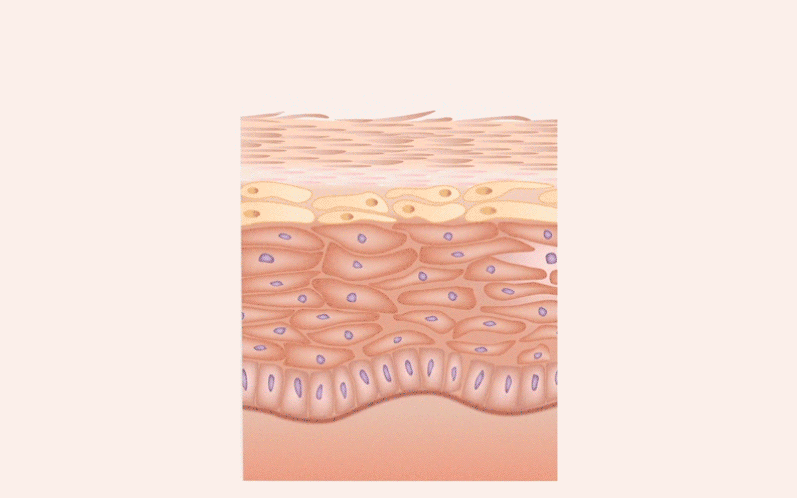 2 REPLENISH:
Aesthetic Ultrasound
Increase the absorption of topical products and replenish thirsty skin at the deepest levels with vital nutrients.
Aesthetic Ultrasound massage, through passive diffusion, helps deliver topical products deep into the dermal layer of the skin where they are most effective.
Replenish vital nutrients and antioxidants by temporarily increasing the skin's permeability, so it's more receptive to topical products
Different wavelengths penetrate to varying depths for a range of effects
Promotes healthy circulation to reduce inflammation and swelling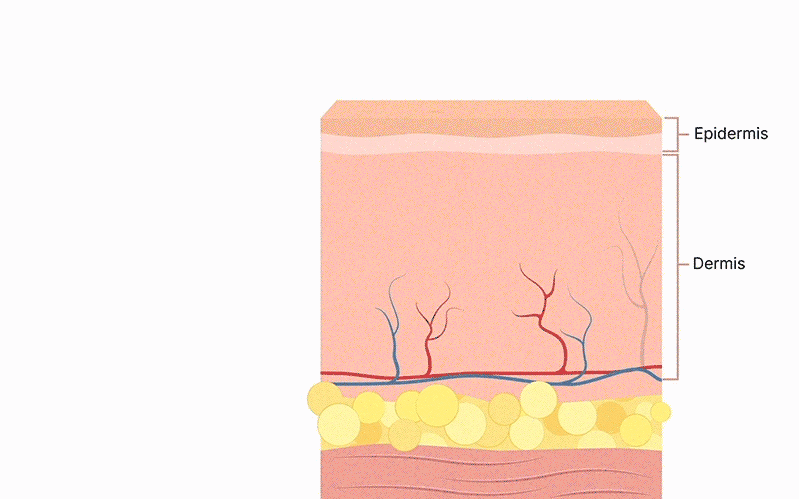 3 REJUVENATE:
LED Phototherapy
Medical-grade, hands-free LED phototherapy with four modes enhances outcomes for The SaltFacial and many other aesthetic treatments. The SaltFacial's LED is one of the strongest on the market.
Be real, be yourself, be BARE.