Whether it is wrinkles, acne, scars, dark spots, enlarged pores, unwanted hair, or any number of skin conditions, many people look in the mirror and are not happy with what they see. Our business hopes to change that. Bare Skin & Laser is a non-invasive medical aesthetics practice that utilizes the newest laser technology, aesthetics procedures, and medical grade skincare to target problem areas, minimize the signs of aging, and improve overall skin fitness. We want you to feel so confident in your skin that you will toss the cosmetics and DARE to go BARE.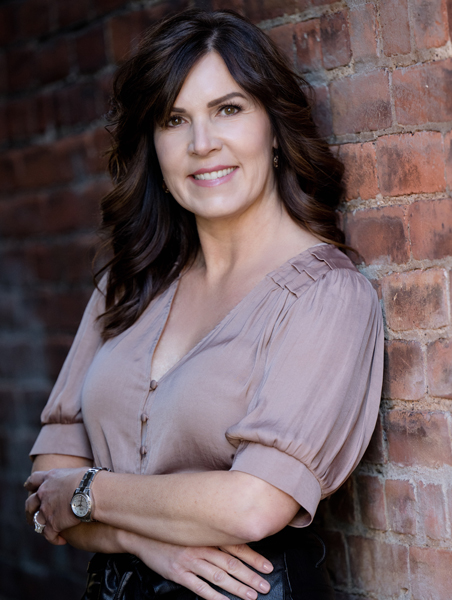 Jodi Ripepi is a certified registered nurse practitioner with over 27 years of patient care experience. She attended the University of Indiana, Pennsylvania for her undergraduate nursing degree. After working several years as level 1 trauma nurse at UPMC, Presbyterian Hospital she decided to continue her education at the University of Pittsburgh where she obtained a master's degree in nursing and became a Women's Health/Adult Nurse Practitioner. Jodi took a brief pause in her career to start a family. She is the mother of 3 sons and 2 step-children. Both Jodi and her husband, Vince, are very active in their community. Since returning to the work force, Jodi has expressed a deep interest in skin health. She has enhanced her skills with certifications in laser technology, PRP, neurotoxins, dermal fillers, and chemical peels. She has explored the latest advancements in aesthetic technology to help patient's achieve their skin care goals. Sometimes this requires medicines and other times it requires a stacked approach including lasers, peels, and topical skin care regimes. Helping patient's feel and look their very best is her goal. This desire is what inspired Vince and Jodi to open BARE Skin and Laser.
Dr. Vincent Ripepi is a board certified orthopedic surgeon who specializes in general orthopaedics, joint replacements, and sports related injuries. Vince is a 20 year partner of Advanced Orthopaedics in Washington, PA. He and his family have been a part of Southwestern Pennsylvania's medical community for generations. Vince is the proud father of 5 children and husband to nurse practitioner, Jodi Ripepi. Vince and Jodi have never worked together in a professional manner until now. Vince has always shown an interest in using lasers and robots to enhance surgical patient outcomes and post-operative scar reduction. Jodi has been practicing Women's Health for 22 years and about 6 years ago decided to pursue her passion for aesthetic medicine. Together, they decided to combine their passions in open a medical aesthetic laser center. While Dr. Ripepi will continue to practice orthopaedics, he will serve as the Medical Director at BARE Skin and Laser.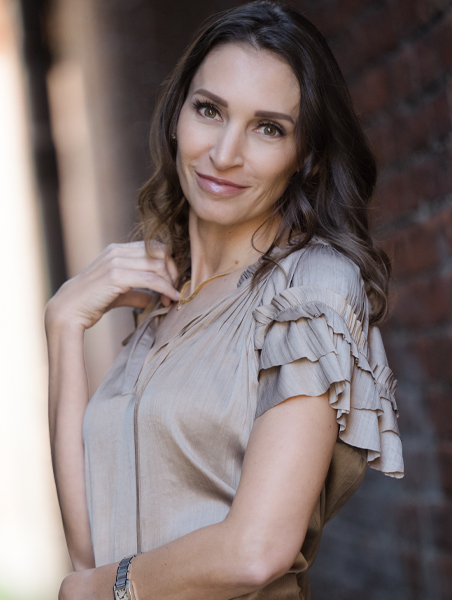 Michelle has always had a deep passion for helping people feel better and lead happier lives. She loves coming to work daily, knowing she will make a positive difference. Michelle has enjoyed a career in nursing for over 20 years, spending her early career in intensive care and trauma units. She has recently discovered her true passion in Aesthetic Medicine. She is pursuing her Master of Science in Nursing from Carlow University, focusing on becoming a Family Nurse Practitioner. Michelle has received advanced training in aesthetics and is a certified laser technician. She enjoys educating patients and explaining how each product and procedure can enhance and maintain their natural beauty. She brings experience, compassion, and care to each patient experience. In the ever-changing field of aesthetics, Michelle is committed to ongoing education, keeping up with the newest products, techniques, and technology to provide her patients with the best care and outcomes.
I attended Muskingum University in Ohio to pursue my degree in Elementary Education.
I have always had a passion for helping others and teaching.
It was not until after college, that I realized I had a true desire to study skin science and the way the skin can be transformed.
I began my Medical Aesthetics Career in 2008 at the International School of Aesthetics in Atlanta, GA. I then went on to further advance my knowledge of various cosmetic laser treatments, etc. in Las Vegas, NV at the International School of Medical Aesthetics.
I have extensive knowledge and certifications in laser skin resurfacing, skin tightening treatments, micro needling, laser hair removal, microdermabrasion, chemical peels, fat reduction with lasers and Cryo technology, as well as laser tattoo removal.
Outside of helping others to look and feel their best in their own skin, I enjoy reading, interior design, exercise, traveling, and spending time with my husband, two amazing bonus kids and my sweet fur-baby.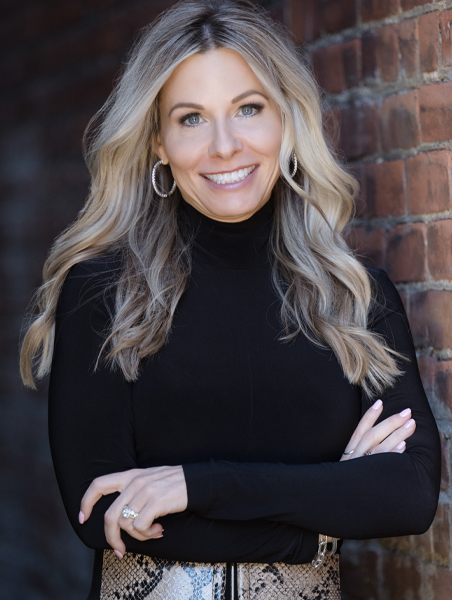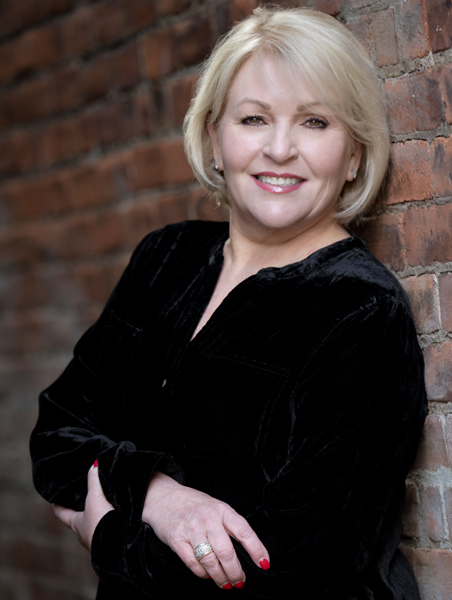 Laser Skin Care Specialist
A true southern girl at heart, raised in Atlanta, but I have called Pittsburgh home for the last 17 years.
Before my kids, I had a very successful career in corporate America. As my kids got older, I knew I needed more, I wanted to connect with people on a personal level. A career in Medical Aesthetics provided that connection, along with fueling my passion for all things relating to beautiful skin.
After receiving my aesthetics license, I continued to further my education enabling me to provide various state-of-the-art treatments addressing multiple skin concerns using a variety of treatment modalities. As an aesthetic medical specialist, I will help design your personalized program to address acne, rosacea, fine lines/wrinkles, collagen stimulation, pigmentation, full body hair removal, along with body contouring.
When I am not in the office, you will find me with friends and family, at the beach, or planning the next great adventure with my adult children.
A graduate of Thomas Jefferson High School and South Hills Beauty Academy, the art and science of skincare and laser technology have been passions of Mackenzie's. Her approach to skincare includes proper consultation and educating her clients on a treatment plan that works best for them, including an appropriate home care routine. Mackenzie knows the importance of continuing education and keeping up with the latest trends in the skin care industry. Mackenzie is certified in laser technology, micro-needling, chemical peels, and microdermabrasion and is ready to guide you through your skincare journey.
In her free time, Mackenzie loves adventuring outdoors with her dog, hanging out with friends and family, and starting new projects around the house with her boyfriend, Jarod.