Unwanted hair can be quite an annoying issue, no matter where it might be showing up on the body. Waxing and shaving might temporarily take care of the problem, but this can eventually start to be painful, and won't necessarily provide you with anything in the way of a more permanent solution. Now you can finally rid yourself of that unwanted body hair, and you can do so easily with our advanced laser hair removal treatment.
BARE Skin and Laser uses revolutionary technology that is virtually pain-free and can be used on all skin types. This laser hair removal system is the gold standard for safe hair removal. When you choose BARE for your laser hair removal procedure, you will enjoy a painless and highly effective treatment. Say goodbye to razor burn and ingrown hairs and treat yourself to a luxurious laser hair-removal treatment today.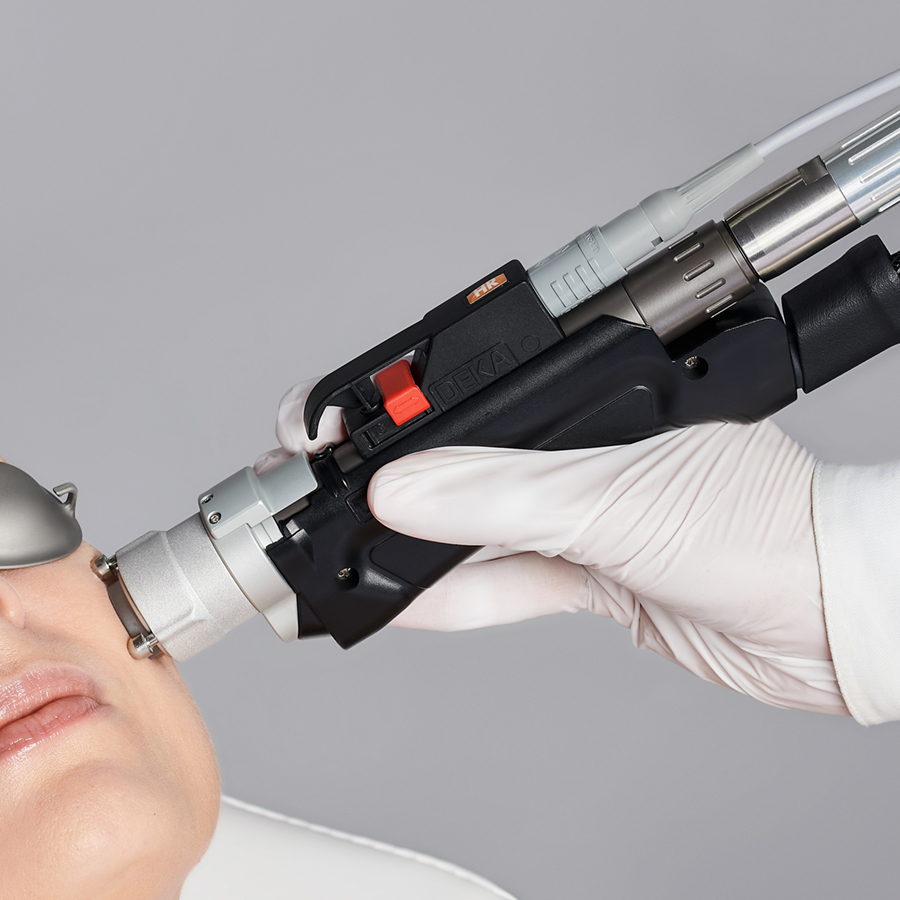 This tool continues the legacy of a true breakthrough in laser hair removal.
The most efficacious wavelength for hair removal has historically been the Alexandrite wavelength. However, the risk it poses to darker skin types has kept this laser hair removal technology from being the universal choice. The Motus generational series by DEKA was the first, high-speed Alexandrite laser that made it possible for light AND dark skin tones to benefit from the effectiveness of this laser wavelength. Given the power of the wavelength, individuals could see desired long-term results in fewer sessions.
Treatment areas include face, underarms, arms, legs, back, bikini, chest, and more!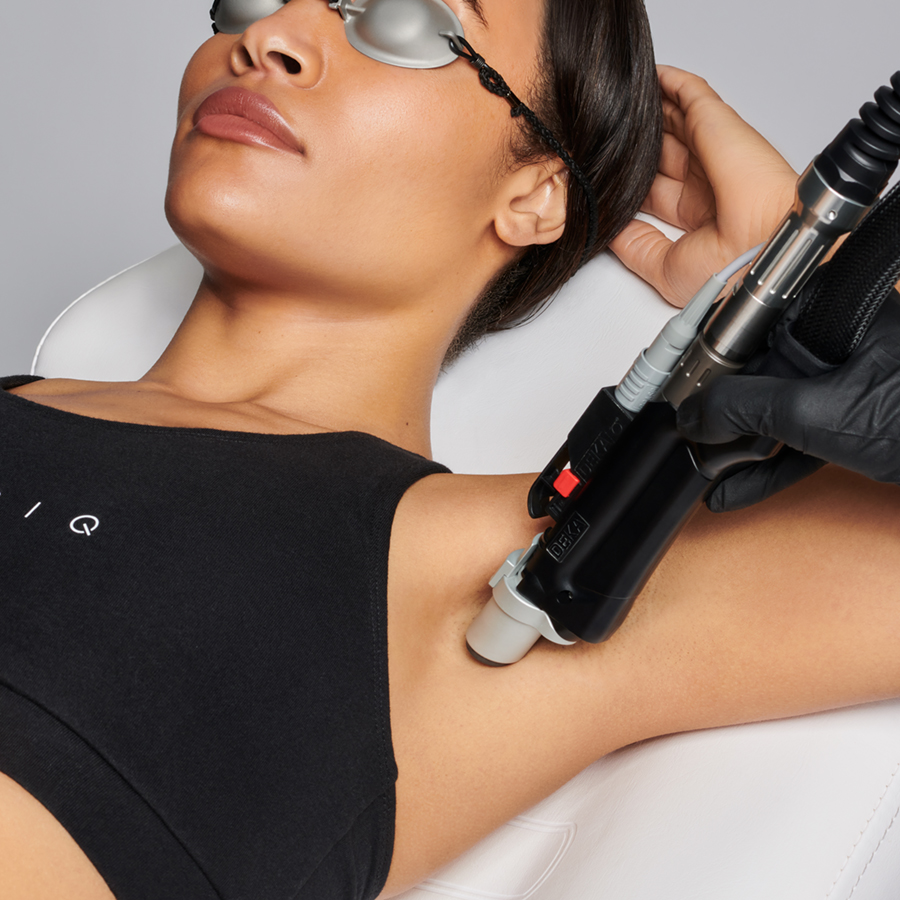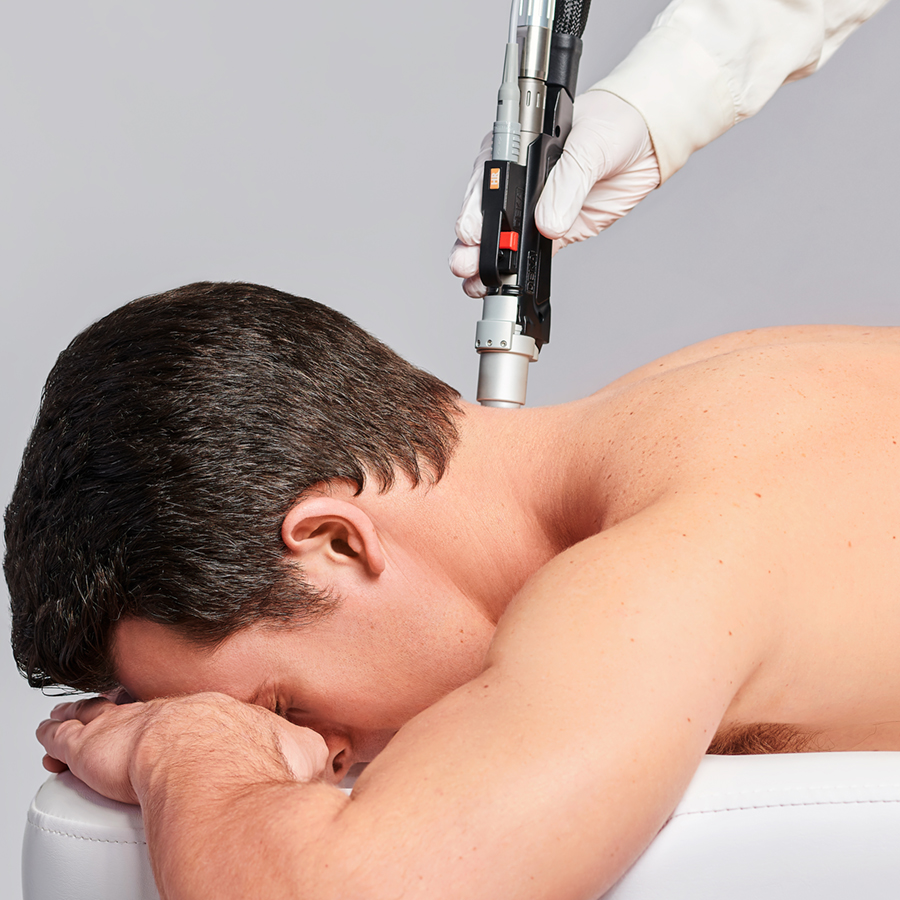 The secret lies in the technology. Our laser hair removal treatments target and destroy the hair cells responsible for hair growth without damaging the surrounding skin. The result is smooth, hair-free skin that lasts! With its innovative contact cooling system, the Motus AZ+ moveo technology delivers a fast, uniform, and, most importantly, painless hair removal experience for patients. In addition, repeated passages and low power pulses help to prevent any side effects and safety concerns.
Treatments are virtually painless and will vary patient to patient. Patients describe a range of sensations during treatment from tingling to the snapping of a rubber band. Sessions range from 5 to 60 minutes depending on the size of the area being treated. A series of 3-6 treatments is recommended for optimal results but, every patient is different. You can expect to see a gradual decrease in the hair thickness and in the amount of hair present. In addition, you may also see a decrease in stubble, rashes and ingrown hairs!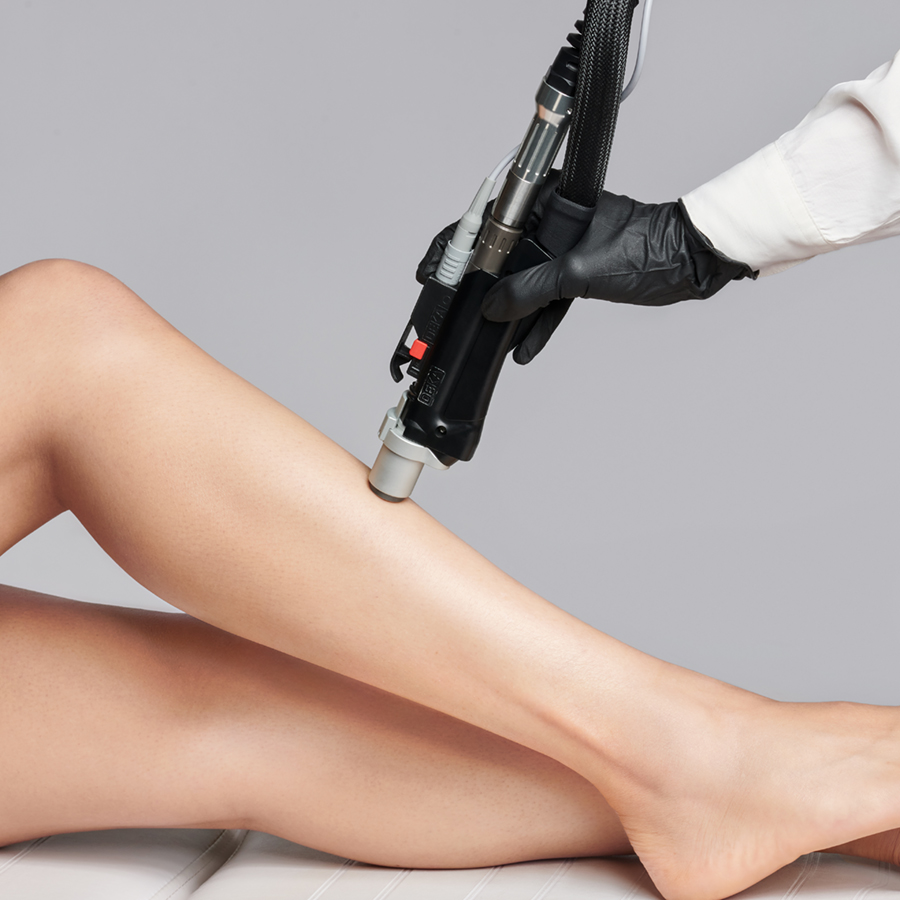 Our focus is BARE beauty.