AviClear Acne Laser is a non-hormonal, non-medicinal, laser-based solution for mild to severe acne and is safe and effective for all skin types. 
In the past, we've had lasers with specific wavelengths that target skin issues like brown spots, redness, blood vessels and laser hair removal – but there's never been a type of laser that can target the oil glands. Until now.
AviClear works by suppressing these "sick" oil glands and preventing them from producing thick, low-quality oil which leads to breakouts.
AviClear has become the new go-to treatment for acne because it is safe and effective on all skin tones without downtime and, best of all, you see long-lasting results in just three, 30-minute treatments.
AviClear uses a 1726nm wavelength to treat acne at the source by selectively targeting and suppressing the sebaceous glands. Sebaceous glands produce sebum, an oily substance made from fats that help protect and moisturize your skin. Too much sebum, however, can lead to clogged pores and acne. AviClear is equipped with exclusive Avicool sapphire contact skin cooling and sensory controls that maintain the skin's temperature during treatment for a more comfortable experience. Significantly eliminating acne in three, quick 30-minute treatments.
After each AviClear treatment, your skin produces less sebum oil, meaning your acne breakouts become less severe and heal over time.  Significantly eliminating acne in three, quick 30-minute treatments.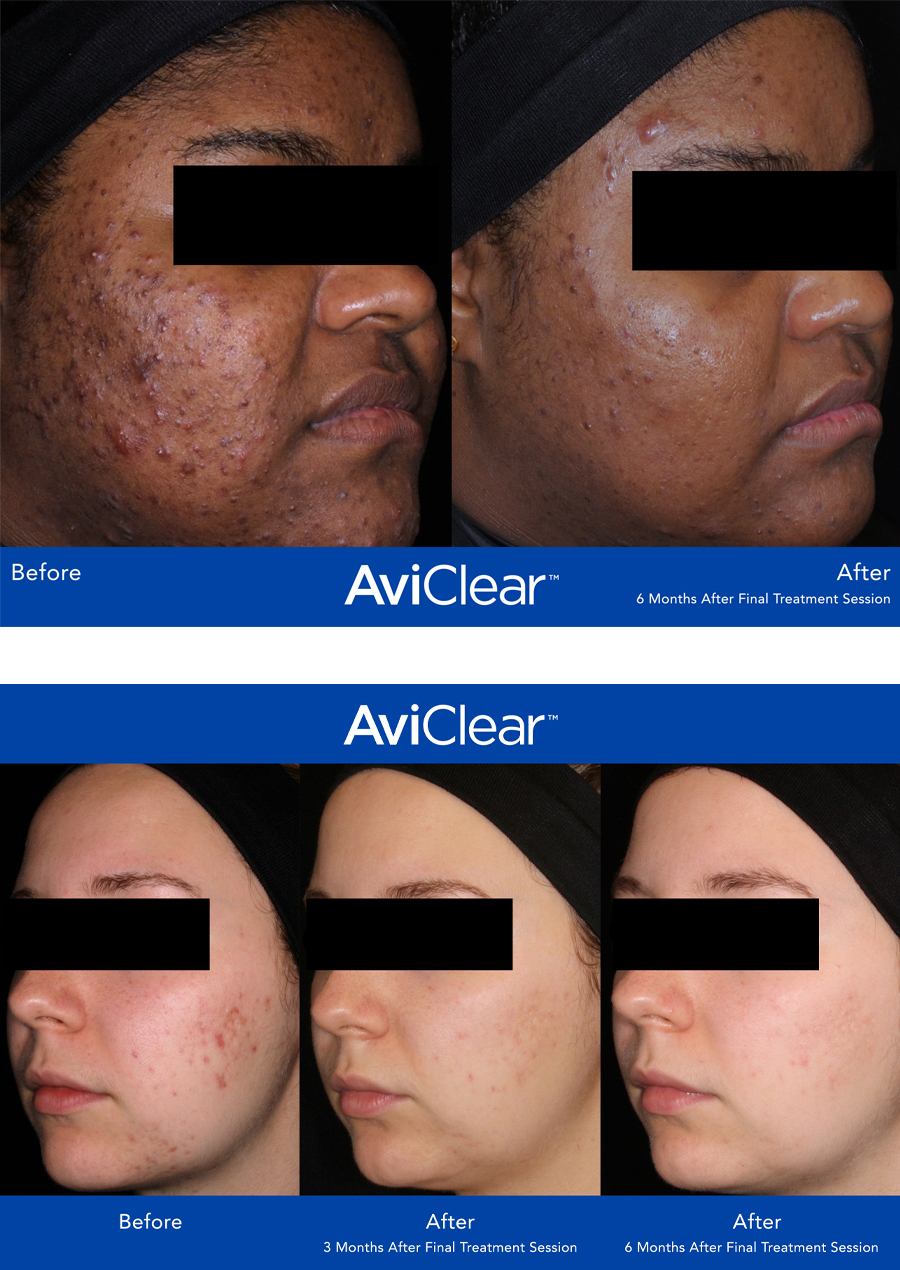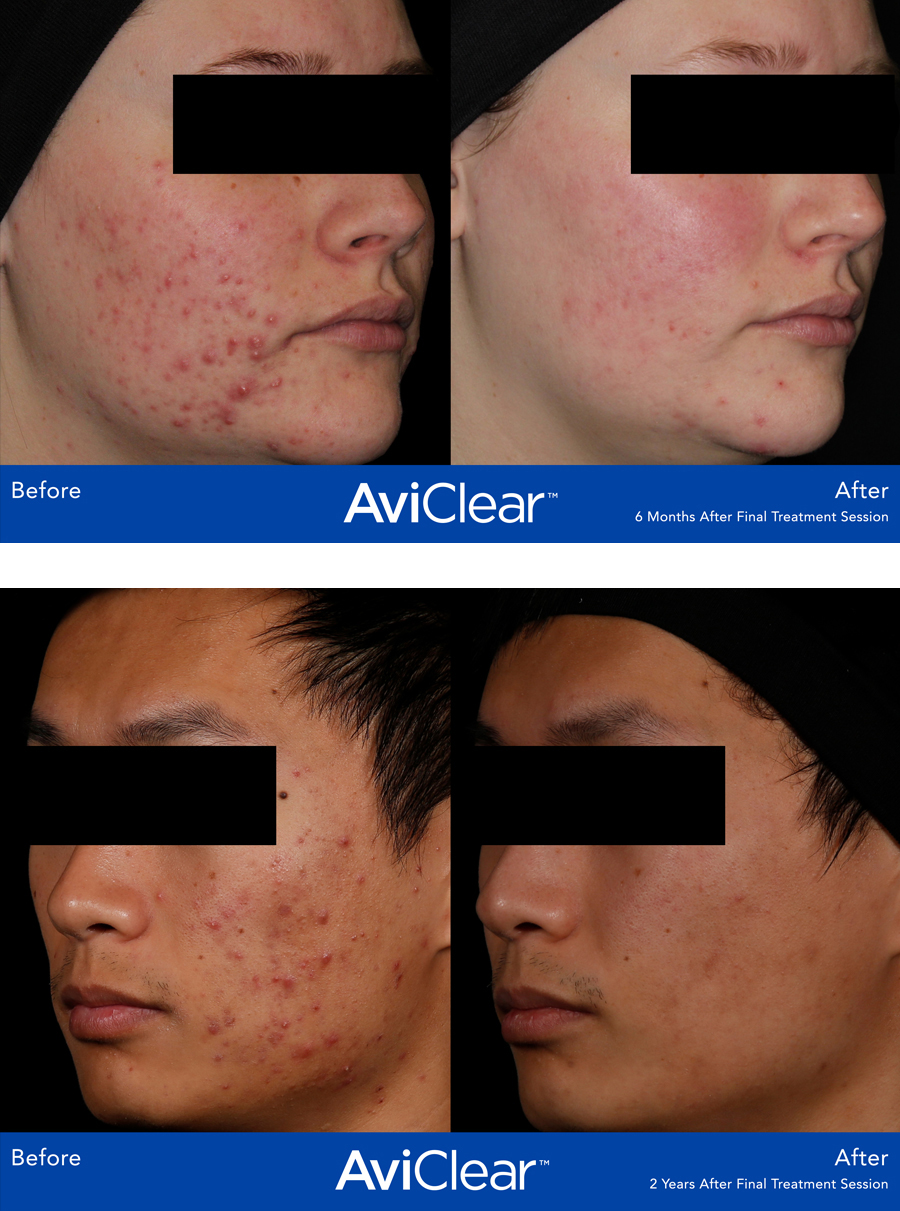 Unlike other laser acne treatments, AviClear has minimal downtime and side effects. You may resume normal activities immediately following treatment but experience mild side effects. These are normal and expected:
Slight redness in the treated areas
Mild acne flare-up
Thanks to the laser's skin cooling sensors, AviClear treatment is relatively painless. During treatment, tolerable, very mild snapping sensations are common and last for a few seconds.
Most people receiving the AviClear treatment report mild and short-lived discomfort. Generally, there is no need for numbing creams.
You should see optimal acne-clearing results after just three 30-minute sessions. Sessions are scheduled for 3-4 weeks apart.
In clinical studies, 90% of patients showed visible improvement, and 87% saw at least half of their acne clear. Patients with moderate and severe acne who were treated with aviclear had a 93% reduction in inflammatory acne lesions within the first 6 months of treatment. Patients tolerated the treatment well and no adverse events were observed.
87% of patients were satisfied after just one month of acne laser treatment.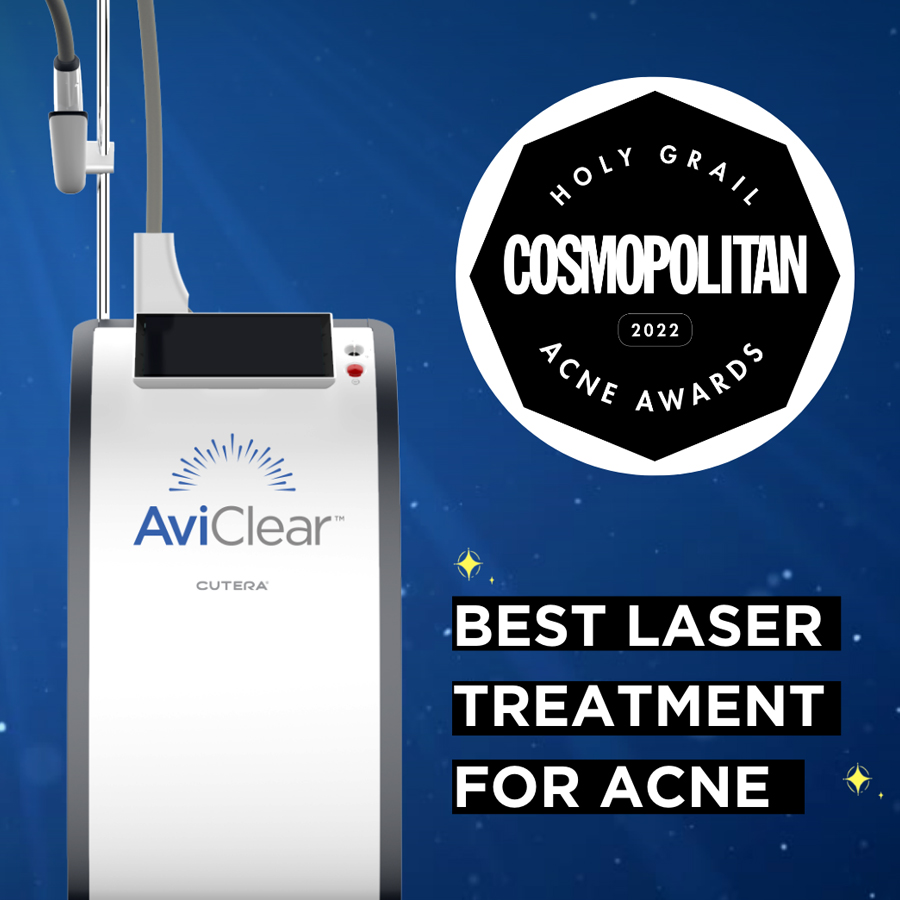 Experience the BARE difference.